Cloud9 are preparing their roster changes after a horrendous VCT Americas, failing to qualify for the World Championships. One player they have an eye on is a familiar face to most people in the NA Valorant scene and to the org themselves.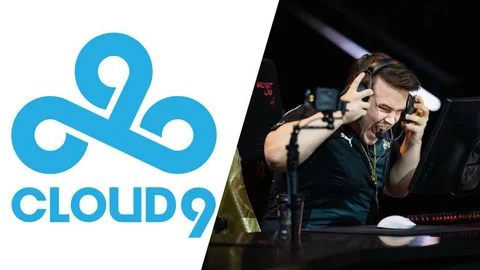 After losing to Leviathan at the VCT Last Chance Qualifier, Cloud9 won't be appearing in this year's World Championship. When moving to Valorant, the North American-based organization had hopes of being a Juggernaut in Riot's first-person shooter. This never did really come to plan. So one roster move followed the next one.
vanity Is On The Verge Of Re-Signing With Cloud9's Valorant Roster
In the past days, Cloud9 announced the departure of their Head Coach Matthew "mCe" Elmore, their sixth player Mateja "qpert" Mijovic, and two players from the active roster in the form of Jordan "zellsis" Montemurro and Dylan "runi" Cade. This leaves the roster with 3 remaining players.
Following a report from blix.gg, former Cloud9 player Anthony "vanity" Malaspina is in talks with his former employer. vanity is known for his skills with Sentinels and Controllers, having a really strong Omen and Astra. He will join his previous teammate Erick "Xeppaa" Bach.
According to blix.gg, Francis "OXY" Hoang will join Cloud9 alongside vanity. OXY has made a name for himself on G2 with his entry-skills on Jett and Chamber. Jake "jakee" Anderson, who replaced vanity at Cloud9 in March, is staying with the C9 roster.
Vanity wore the Cloud9 jersey from August 13, 2021, up until March 10 of 2023. After leaving C9, he joined Shopify Rebellion for a 3-month stint. After parting ways with Shopify Rebellion in June, he was streaming full-time on Twitch.
If the rumors are to be believed, the Cloud9 roster looks like this:
Erick "Xeppaa" Bach
Jake "jakee" Anderson
Anthony "vanity" Malaspina
Francis "OXY" Hoang
Mateja "qpert" Mijovic (inactive)
How strong does the roster look to you?
This article contains affiliate links as indicated by the shopping cart icon. Please read the article carefully before clicking any links.