In an interview during Valorant Champions, the Brazilian player is excited about what the future of the esport holds.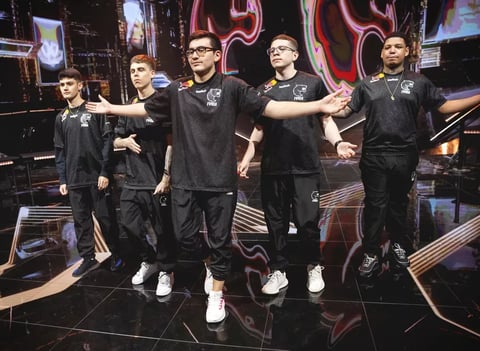 Valorant has had to deal with the COVID-19 pandemic and its aftermath ever since it was released back in mid-2020. A situation that's definitely impacted the growth of its esports ecosystem. Despite this, Valorant esports has quickly established itself as one of the most fun FPS experiences out there, especially in a landscape predominantly dominated by battle royales, old classics like CS:GO, and communities fighting for survival like Overwatch.
Amid all of this and with franchising plans looming on the horizon for 2023, FURIA Esports' Khalil Schmidt believes that Valorant could become an even bigger esport than one of the undisputed kings - League of Legends.
In an interview with Sportskeeda, the Brazilian player thinks that the tactical shooter could become the most-watched Riot Games title competitive-wise.
Looking at the investment in all these international tournaments that Riot conducts for Valorant, I personally believe that Valorant can become even bigger than League of Legends.
So far, the viewership for Valorant Champions 2022 has been surpassing 2021's on a daily basis. According to Esports Charts, the offline event has an average of 491k viewers, with the most-watched match thus far being the one between Paper Rex and EDward Gaming, peaking at 860k viewers.
While respectable, that still sits far behind what Worlds 2021 pulled, with an average of 1.2 million daily viewers, with the grand finals between EDward Gaming and DAMWON Gaming pulling over 4 million viewers alone.

Roma wasn't built in a day as the saying goes, and while Valorant has a long way to go to reach League of Legends' numbers, they seem to be in a direction that will get them within the ballpark sooner rather than later.

For more content: