As part of the upcoming VCT Americas League, Riot Games has landed Heineken as a sponsor that will promote their non-alcoholic beverage... on Icebox?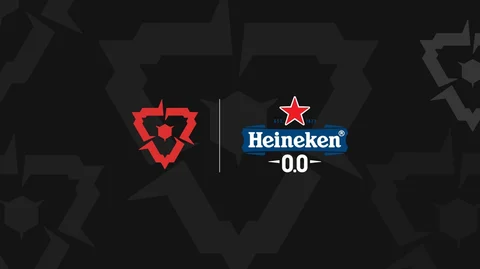 With VCT Americas League right around the corner, it seems Riot Games has found an incredible business opportunity amid a dire esports landscape with layoffs being going on left and right.
They've done so in the most bizarre of ways, by landing brewing company Heineken as a map sponsor. That's right, they will be the Icebox map sponsor, showcasing their non-alcoholic beverage - Heineken 0.0.
Heineken To Become Valorant Map Sponsor
In a blog post shared on the official Valorant Esports website, Riot Games stated that fans that tune in to the VCT Americas League, which starts on April 1, they'll see "enhanced Heineken 0.0 branding during map select, gameplay, and throughout the broadcast with additional easter eggs to come."
Now, this specific partnership will only work for Icebox. That means the Heineken sponsorship will show up whenever teams select Icebox, most likely, the beer brand will also appear in some sort of form during play.

It'll be interesting to see if more sponsors like this are added to other maps during VCT Americas or other International Leagues. It's important to remind fans that, while alcoholic beverages and betting sponsors are not permitted by Riot, the Heineken 0.0 actually bypasses this by being exactly what we mentioned above, and what the name itself implies: a non-alcoholic option for those looking to taste beer.
For more content: