The Stinger is one of the least used weapons in eco or force buys in Valorant and Riot Games is looking to solve that issue.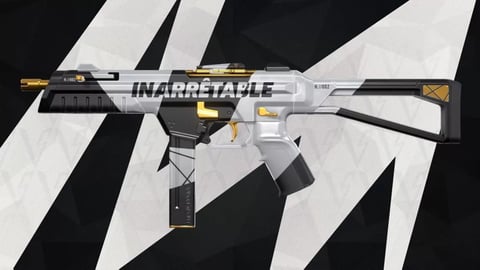 Once every few months, Riot Games decides to shake the Valorant weapon meta, sometimes for the better - usually for the worse. We've endured things like the overpowered Ares dominance, and even a small period in which the Stinger was the go-to for force buys or eco rounds, a thing that could return in the near future.
You heard that right, Riot revealed that they are rolling changes to the SMG to the Valorant Public Beta Environment (PBE) in hopes of bringing the Stinger back from the dead. The PBE is usually where the devs try out wackier changes - while not everything makes it to the live game, is a nice playground to see how could the game be affected in the long run.
So what changes are coming to the game? Let's find out!
Valorant Stinger September 2022 PBE Changes
There are two big changes being tested out in the PBE, including buffs to the fire error of the primary fire and alternate fire:
Primary Fire has been adjusted from 1.6 error after 7 bullets -> 1.3 error after 6 bullets
Alt Fire first shot error has been adjusted from .5 -> .35
So what does that even mean you ask? Simple, while the recoil of the weapon will probably stay similar, so your spray control will still need to be on point, the bullets will become more precise and less erratic while holding down either right or left-click.
Back in April, the Stinger received some significant nerfs, removing burst mode accuracy from the gun, which made it extremely precise, being penalized for doing so with a more compromised weapon accuracy.

Still, for 950 Credits, the Stinger seemed to be in a good place for a niche weapon. If these changes make it to the live servers, we have no doubts that it'll make the weapon as meta as it was in 2020.

For more content: