Red Bull Campus Clutch highlights the best university Valorant players from across 50 countries. Here's how you can enter and compete.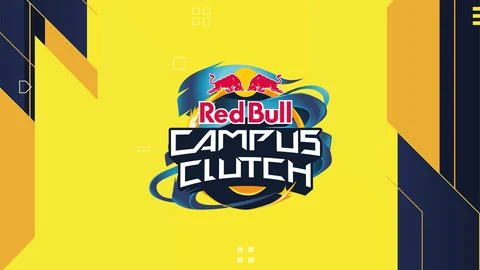 After 2021's incredibly successful event, many fans wondered if the Red Bull Campus Clutch would make its return. As it turns out, it will!
A bit later than expected, but Red Bull did confirm the tournament that highlights up and coming Valorant players will set up qualifiers during August in order to look for a 2022 champion.
If you're a university student that's keen on participating, you might want to stick around as we have all the information currently available regarding the Red Bull Campus Clutch 2022.
Red Bull Campus Clutch Registration & Qualifiers
If you want to participate in the Red Bull Campus Clutch qualifiers, you'll have to register with four of your friends. Important to note that all of you will have to be enrolled in university to have a chance to compete.
Registration is only open to the countries selected by Red Bull, which are yet to be announced. We'll update this section with more information in the future.
Another important thing to note is that once you register your team of five, you are only allowed to make one substitution during the three stages of the event. So make sure you clear your calendar before signing up! Of course, once you get registered with a team, no swaps are allowed to happen, so you either take a step back or see the even all the way through with your squad.
There's not a lot more we can add right now, but rest assured, this article will have all the information you need in the near future once Red Bull gives us more details about the Red Bull Campus Clutch 2022 event.
For more content: