The highly anticipated debut of Shroud in competitive Valorant was soured by The Guard, who ended up beating Sentinels at the VCT North America LCQ.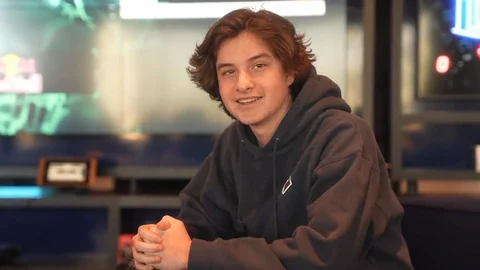 Unlike Sentinels' roster, who's been playing Valorant since the competitive scene's inception, sans Shroud, Trent is part of the new guard of players if you will. Not as seasoned or experienced at the highest level, but with a skill ceiling to match any player in the world.
Sure enough, The Guard's young talent managed to snatch victory away from the revamped Sentinels squad amid anticipation of seeing how well would former CSGO superstar Michael "Shroud" Grzesiek would perform. The match would break North American Valorant viewership records, comfortably peaking at over 500k viewers.
Making Shroud's return to competitive play in a brand-new title a bittersweet one didn't sit well with some rather radical Sentinels fans, that issued death threats and harassed Trent and his teammates via social media.
Unfazed by the threats, the Fade/Sova player for The Guard invited the harassers to keep at it, as he "feeds" of their hate.
keep sending me death threats and saying how shit I am please I FIEND OFF HATERS

— GUARD trent (@trentFPS) August 5, 2022
As it turns out, not only Trent was pivotal as he's always been in his Initiator role, but he managed to outfrag the entire lobby, netting 75 kills, 15 more than the second best performer, Tyson "TenZ" Ngo. Individually against Shroud, the stat is even more horrifying to see if you're a Sentinels fan - Trent beat the former CSGO pro 22-3.

In the three maps played during the series, Shroud was unable to kill Trent in both Breeze (0-9) and Ascent (0-8). His three frags came during Icebox, with a much more competitive 5-3 in favor of Trent.
In all fairness to Shroud, The Guard was simply outsmarting Sentinels in terms of positioning and won rounds based on that alone. Proof of it is the fact that they didn't manage to win a single clutch situation, with Sentinels' players doing so seven times - Shroud, of course, pulled his own.

Furthermore, Shroud was put in even tougher situations, as he was the designated Spike carrier for the team - even during Icebox, which usually sees the Sage player take on carrier duties so Viper can focus on controlling mid or B site with her wall. An odd decision that potentially cost Sentinels the win.