Barely has G2 Esports signed a new Valorant roster after a drama with Andrew Tate, and another one is already emerging. This time it is about Francis "OXY" Hoang, who was reportedly throwing ranked games on one of his Valorant accounts.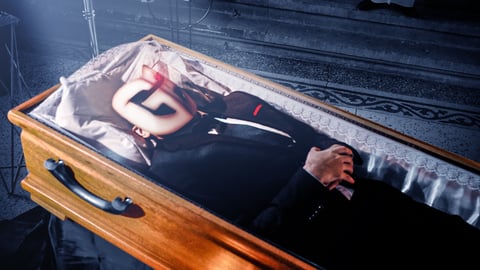 G2 Esports has been having a very tough time lately, and it's once again Twitter drama. Travis "tdawgg" Regan, one of Valorant's competitive players on the semi-pro NA scene, accused new G2 Esports player Francis "OXY" Hoang of intentionally losing games, and such a behavior is bannable on Ranked Play. Apparently, there is also some good evidence against OXY.
Accusations & Evidence Against G2 OXY For Throwing Ranked Games
The allegations against OXY are based on a YouTube video of one of his recent matches on the alt account, which tdawgg posted on his Twitter, calling him a "ELO terrorist":
For weeks "G2 LFT OXY" has been throwing ranked games on his alt account "BTS V STAN"

This video is a warning from The VALORANT Council of Ranked that further behavior like this will result in punishment. Good day https://t.co/prTO1maK6N pic.twitter.com/05bR6TQQis

— METRO tdawgg (@tdawggVAL) January 2, 2023
Moreover, tdawgg also believes that people are afraid to call out OXY for his actions because he recently signed with a big organization.
However, OXY and his teammates have denied all these allegations by claiming that "most of the stuff they say in-game is sarcasm," and that we shouldn't take everything they say so seriously. The new G2 Esports acquisition also apologized to the community for possibly being a bad example to other players with his ironic behavior. ShahZaM commented on the situation in a more direct way towards tdawgg, comparing his rank with OXY's alt account:

your main vs. oxy's alt pic.twitter.com/AWVbfFgeDU

— ShahZaM (@ShahZaMk) January 2, 2023
Still, this wasn't enough for tdawgg and a big part of the NA community, and many people believe that OXY could be a part of the ranked problem. Unfortunately, if this drama escalates, Riot might ban OXY from playing in official tournaments, and that would be a pity, as we don't really have good enough evidence as of now. But well, we all remember the Sinatraa case, don't we?
What do you think about all this? Is OXY guilty, or maybe some people are just overreacting to his sarcasm? Be sure to let us know your opinion in the comments and on our Facebook profile!
More Valorant articles: