Error code VAL 7 is a commonly encountered issue in Valorant, which can be caused by various things. And we have multiple solutions for it!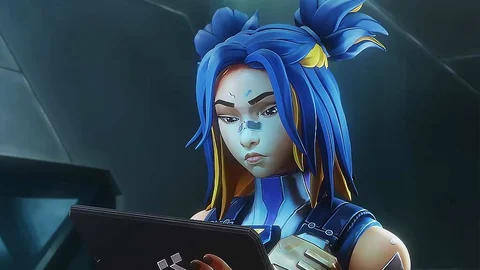 Valorant Error Code 7 can be caused by server maintenance, a banned account, problems with the Riot Vanguard, and much more. Either way, it stops us from playing Valorant, which is probably something we don't really love. That said, let's check out what can we do about it!
How To Fix Error Code 7 in Valorant
Check Riot Servers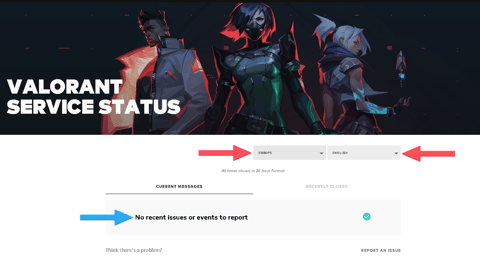 The most common reason for Error Code 7 in Valorant is a server maintenance, which often happens with new updates. Luckily, you can check server status anytime you want for virtually all games from Riot in the following way:
Go to the Riot Games Server Status website
Select "Valorant"
Choose your Valorant account's region
Check if there are any issues with your region's servers
Sometimes, Riot will be overly positive about their server's performance, so you might want to consider using tools such as Down Detector as well. You will also often learn about the most common causes of complaints about servers from the comments, and so you can compare this with your experience. You will also see a graphic chart showing the scale of any server issues, which is why you should keep it in mind anytime you feel like the game feels unstable.
Update / Reinstall Vanguard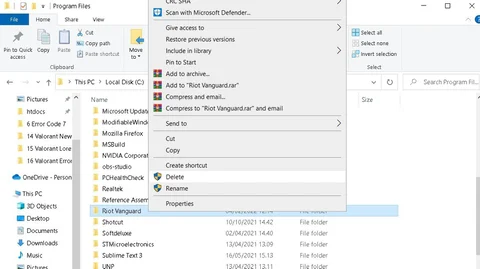 Another reason for Error Code VAL 7 is problems caused by Riot Vanguard update, which may prevent connection to servers due to its update. In this case, we recommend trying to reinstall this anti-cheat or even other services from Riot Games. The process is super simple and you can check how to do it efficiently in our How To Uninstall Valorant guide.
Restart Your Router
As with any connection issue, you might also want to restart your router and any devices or software that impact your internet connection, such as VPNs. We know of cases where Error Code 7 occurred only when connecting to one particular network, so also try connecting from another, such as mobile, to see if this continues to be a case. And rest assured, it doesn't take too much data.

Contact Support (In Case of IP Ban)
However, sometimes when you can't connect from one specific network, it could mean that you got IP banned. In this case, well, besides contacting Riot Games support through their ticket system, there's really not much you can do.
Go to the Valorant support website
Log-in to your Riot Games account
Scroll down to find the "Sumbit a Ticket" option
Fill out all the needed spots and describe your pbolem
Click "submit" and wait on Riot's reply
And no worries, even if everything points to the fact that you have been IP banned, this is not necessarily the case, and it may be a problem of a more complicated nature. Don't panic and just wait for your response!
That would be it! We genuinely hope that one of these solutions helped you out to beat Error Code VAL 7, and you can now go back to climbing ranks. To help you with that, we encourage you to check out our guides: