It's official – zombs will not be representing Sentinels at VCT Stage 2. He will be replaced by Eric "Kanpeki" Xu of Akrew.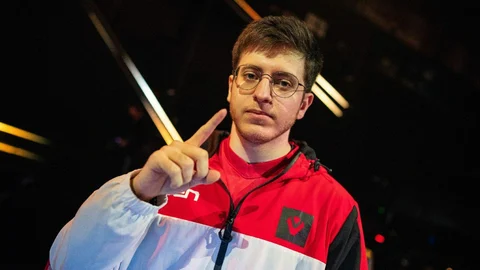 Jared "zombs" Gitlin has officially been benched for the Sentinels' active Valorant roster. He will still be a part of the team, but we probably won't see him again this VCT season. However, we already officially know who his replacement will be, and it looks really promising, to be honest.
Kanpeki Will Play For Sentinels
The 2022 season definitely didn't start out the Sentinels way, and many people speculated that the squad was in for roster changes. There were even rumors that Jay "Sinaatra" Won, who got suspended over sexual harassment allegations, would return to the squad. However, Sentinels decided to try Eric "Kanpeki" Xu, whom you may know from a Tier-2 team called Akrew.
He's cracked.

Welcome @Kanpeki_XD pic.twitter.com/bXqrdvCRa1

— Sentinels (@Sentinels) April 22, 2022
That said, the current Sentinels squad looks as follows:
| | |
| --- | --- |
| Real Name | Nickname |
| Shahzeb Khan | ShahZam |
| Tyson Ngo | TenZ |
| Hunter Mims | SicK |
| Michael Gulino | dapr |
| Eric Xu | Kanpeki |
We'll be able to watch Kanpeki's debut on April 28
when VCT Challengers Stage 2 for the NA region begins
. Do you believe he will be able to bring some energy into the roster? Let us know on our Instagram!