In early February, TSM announced that it was moving its entire Valorant squad to Texas to boot camp before Stage 2. This decision did not sit well with Matt "WARDELL" Yu.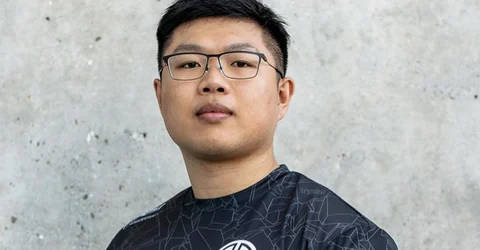 One of the best players in the NA region and the main sniper of the TSM Valorant squad, Matt "WARDELL" Yu has become a free agent today. We are sure he will find a new team soon, but still, this is a massive setback for the organization. Interestingly enough, WARDELL seems to be maintaining a friendly relationship with the entire squad, with the main reason being that he could not move to Texas to practice with the roster.
Why Did WARDELL Leave TSM?
TSM hasn't had too good of results lately. Well, "too good" is an understatement; they were far from perfect, and the team wasn't even close to qualifying for VCT Challengers Stage 1. To fix this, the organization decided to move the entire team to Dallas to prepare for the upcoming VCT Stage 2, and as you now know, WARDELL just couldn't do it.
Today, we mutually parted ways with @WARDELL416.

He's decided not to move to Texas with the rest of the team and has therefore chosen to step down.

Matt has been an important part of TSM from the beginning, and we wish him nothing but success in his future endeavors. pic.twitter.com/6NUheMRtWi

— TSM FTX (@TSM) March 23, 2022
But still, the relationship between WARDELL and the organization seems friendly, so it is possible that he may return to the squad at some point. Either way, it's time to prepare for the VCT Stage 2 Qualifiers, and TSM currently only has 4 players. Who do you think the organization will go for? Let us know on our Instagram and Twitter!