The world situation is what it is, so we didn't expect miracles about the location of the next VCT major. However, were we expecting Iceland again?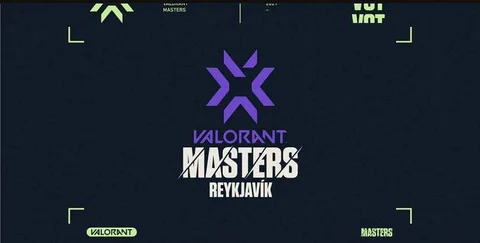 A year ago, when Riot announced that VCT would be held in Reykjavik, everyone was excited; the slogans were like "VCT is going international". Then there was another tournament in Berlin. And then... again in Berlin. And now it will be held in Reykjavik again. But well, can't blame Riot for that as we all know how the COVID situation looks. And how do we know that the first VCT Masters tournament this year will be held in Reykjavik?

VCT 2022 Masters Reykjavik Leak
You will find absolutely no information about this on the official social media of VCT and Riot Games. However, some time ago, an interesting post appeared on Valorant Esports' profile on the Chinese social media platform Weibo with the following content:
Today we are excited to announce that the inaugural international event of the 2022 VALORANT Champions Tour is returning to Reykjavik from April 10-24! As host country, Iceland has hosted our recent major events brilliantly and, in the current global situation, provides the best way to ensure a successful event.

Bringing VALORANT events to live audiences in 2022 is a top priority for esports.

However, Iceland remains an ideal location to host international offline competitions until it is safe to host an event that will keep fans engaged. ​​It is precisely because of our deep relationship and strong connection with Iceland that all qualifying teams are given the best guarantee of participation. In addition, Iceland's time zone makes it easy to schedule matches for online viewers on different continents.
The post has been deleted shortly, so it was probably just published too early. But yeah, even leaving aside COVID situations, it makes a lot of sense. Valorant eSports is thriving, and for now, the developers and event organizers want to focus on allowing as many fans as possible to watch their events, whether online or live. Even though it may seem kind of "boring" , we would still prefer to have the games at reasonable hours rather than in some fancy location (even though it would probably be more fun for players).

Still, in theory, it's not official yet; maybe Riot released this information to see how the community will react, who knows? Anyway, make sure to follow Valorfeed because as soon as we have further details about it, we will let you know.