This article will contain both good news and bad news. The good – nAts, Chronicle and the rest of the guys will continue to be able to compete in the VCT EMEA. The bad – if the situation with the Russian invasion in Ukraine doesn't calm down, it could be the end for this roster.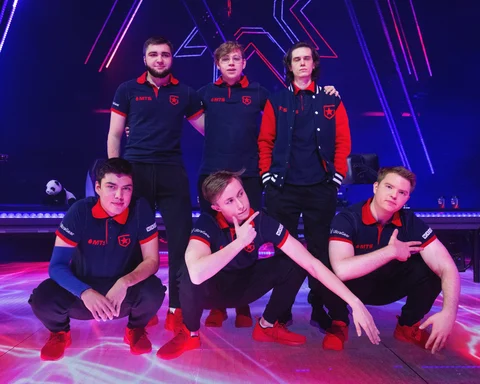 If you follow the VCT Challengers for the EMEA region, you know that the CIS teams' matches had to be postponed due to the ongoing war in Ukraine. Eastern European organizations are no longer solvent, and many players prioritize moving out of the country to safe places along with their families. We also expect that the contracts between Riot Games and Russian organizations may have changed now, and it just so happens that Gambit Esports is the only all-Russian organization in the currently ongoing VCT Challengers. So, what's next for one of the best rosters in the EMEA region?
Gambit Roster Is Now Independent

The team that used to represent Gambit Esports will now perform as "M3 Champions". The team name refers to the victory of this roster at VCT Masters 3 in Berlin. In practice, this means that nAts and his colleagues will not represent any organization, which could also mean that they may have a problem getting any money for playing in the tournament.

#VCTEMEA pic.twitter.com/melAan5uUH

— Gambit Esports (@GambitEsports) March 14, 2022
We don't know whether the reason was the organization's insolvency, or perhaps a ban from Riot Games. All we know is that this is the only way for Gambit's Valorant roster to compete in the VCT Challengers tournament.
And it's not just happening in Valorant. Other Russian eSports organizations such as Virtus.Pro are continuously banned from popular Dota 2 and Counter-Strike leagues. Moreover, we are not even sure if any CIS organization will be able to travel to the upcoming major tournaments, especially since many countries have stopped their airspace for flights from Russia and Belarus.
M3 Champions at VCT Challengers Stage 1
M3 Champions will play all of their remaining matches on March 16-18. If they win two of them, they will qualify for the Playoffs, from which they can grab a spot for VCT Masters Reykjavik.
Here's when you can watch their games:
| | | |
| --- | --- | --- |
| Date | Time | Opposing Team |
| 16.03 | 04:00 PM CEST | Natus Vincere |
| 17.03 | 04:00 PM CEST | BIG |
| 18.03 | 04:00 PM CEST | LDN UTD |
These will be the first games of each day, so you can be assured that they will take place as scheduled with no delays. And of course, you can watch them on the official Valorant Twitch channel.