Tournament mode has been in the works for a long time, and it seems it might pack more stuff than Valorant fans had anticipated.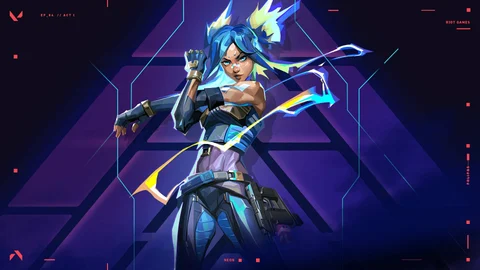 Tournament mode will play a key role in Valorant esports moving forward. As Riot Games stated previously, their plan for 2023 includes online leagues to scout out talent for offline regional and international events, naturally, having a dedicated client is a priority for Riot Games.
The mode has been teased for a long time at this point, and while no details surfaced in the past months, thanks to the ever-reliable ValorLeaks, we finally have some information regarding how Tournament Mode will potentially work.
Tournament Mode in Valorant - Features
As we've mentioned, according to ValorLeaks, Tourney mode will have different settings for players to try out, including match types, tournaments, and leagues. Being part of a league and winning matches will net you League Points, which we can only assume will play a big part in Riot's path to pro system moving forward.
Tournament Mode | #VALORANT

Within Tournament Mode there will be Different Match Types. Tournaments and Leagues. Within Leagues you will be able to earn League Points.

— Mike | Valorant Leaks & Info (@ValorLeaks) September 9, 2022
At this time, it is unsure whether you'll need to queue and register for the tournaments as a five stack or if there'll be an integrated Looking For Team system within the game. Once we know, we'll update you on this situation since we know a lot of players will probably have the same question.

What will you be able to do with League Points is also a mystery. They could be a currency to buy even more exclusive cosmetics, or maybe you'll need them to register for more important online events, possibly related to the VCT or whichever the name of the new Valorant esports ecosystem ends up being.
Tournament Mode in Valorant - Release Date
Sadly, there's still not a release date set in stone for the release of Tournament Mode. With the franchised system starting in early 2023, that means there is a few months left before Riot decides to showcase it ahead of next year.
For more content: