KOI Esports was the last organization in the entire VCT partnership system not to report its fifth player, but when they did, we got a real bomb – a former world champion!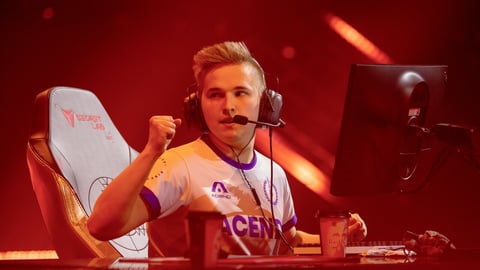 KOI Esports is an organization founded by Ibai Llanos (League of Legends content creator) and Gerard Piqué (former FC Barcelona soccer player), and since it was announced, there has been a lot of buzz around it. And now we're sure there will be even more, especially after the announcement of Patryk "starxo" Kopczyński as the last player on their official VCT 2023 EMEA roster.
Starxo Announced as a Last KOI Esports Player
If you have been following Valorant eSports for a while, you certainly know what a beast starxo can be. Be that as it may, the Acend roster with him won the first-ever Valorant World Championships, and while some of his other teammates retired, he is still in the game and will be competing in the VCT 2023 circuit for the EMEA region in this beautiful KOI Esports roster:
| | | | | |
| --- | --- | --- | --- | --- |
| Nickname | Real Name | Role | Nationality | Previous Team |
| koldamenta | Jose Luis Aranguren Herrero | Player / IGL | Spanish | Guild Esports |
| trexx | Nikita Cherednichenko | Player | Russian | Guild Esports |
| Sheydos | Bogdan Naumov | Player | Russian | M3 Champions (aka Gambit Esports) |
| Wolfen | Berkant Joshkun | Player | Bulgarian | Case Esports |
| starxo | Patryk Kopczyński | Player | Polish | Acend |
| BARBARR | André Möller | Head Coach | Swedish | Guild Esports |
| goked | Alex Kie | Strategic Coach | Spanish | Case Esports |
Even though this roster looks super strong on paper, you have to remember that other EMEA organizations have also invested in their rosters, so the competition will surely be tight for this region. Do you think that KOI will be able to beat squads like Fnatic, Natus Vincere or Heretics? Be sure to let us know on in the comments and on our Facebook profile!
More About VCT 2023: