The Valorant 5.03 update brought a nasty game-breaking bug to the game, with Riot Games acting swiftly by disabling ranked until they come up with a hotfix.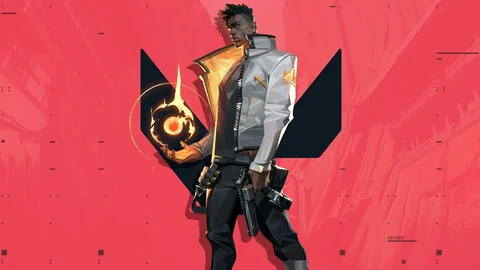 Despite Riot mentioning during the 5.03 patch notes that the in-game engine update would see the game receive some slight minor bugs present during menus while they ironed out stuff, it turns out a massive game-breaking one slipped their radar.
As a result, the developers quickly announced that they'd pause all of the competitive queues while they worked on a hotfix to tackle an issue that allowed players to avoid getting blinded by flashes with a simple configuration.
Why Was Ranked Disabled In Valorant?
The exploit was first discovered by Sentinels player Zellsis, sharing it on social media on August 10. He found out that by disabling the interface by clicking on "Hide User Interface In Game," none of the flashes produced the blinding effect they were designed to do.
Zellsis tried it with both Skye and Phoenix flashes, take a look at the clip down below:
GAME BREAKING NO FLASH BUG pic.twitter.com/bPZWU9qGgu

— Jordan Montemurro (@Zellsis) August 10, 2022
It didn't take long for Riot to acknowledge the bug and act on it, stating the following via social media:
We're disabling the Competitive queue while we work to fix an exploit that bypasses the flash effect from Agent abilities. We'll update as soon as we're back.
At the time of writing, it is unknown how long it'll take the developer team to get ranked back up after fixing the issue. As always, stay tuned to ValorFeed as we'll update the article accordingly once more information is revealed.
For more content: