The crowdfunding via cosmetics was a resounding success for Riot Games, as they managed to add a hefty amount to the prize pool of Champions.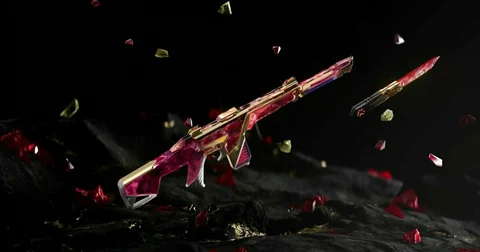 LOUD's victory at Valorant Champions over OpTic Gaming wasn't only to prove who was the best team in the world - it also had an extra incentive for both, to soothe one's defeat and make the victorious that much happier. On top of the base $1 million prize pool the event had courtesy of Riot Games, the developer announced that $16 million were added to the pot thanks to the sales of the Champions 2022 bundle.
Similar to last year, a total of 50% of the sales were going to be split amongst all participating teams - that means that in total, the Champions Bundle which includes a Phantom skin, a knife, and few other trinkets has earned Riot over $32 million and counting.
That's a significant boost from 2021's Champions Bundle, which according to Upcomer, managed to earn $18 million in sales for the company, with half going to teams competing at the event.
The added money to the prize pool will be split evenly between all teams, meaning that even those that bowed down during the group stages will be happy to know their efforts throughout 2022's Valorant Champions Tour will be rewarded regardless of their final performances.
Each team will then have a guaranteed $1 million in earnings added to their tally. The best part is that the bundle will remain in the Valorant shop until September 22, meaning that number could rise even further.
So congratulations to LOUD for being crowned Valorant Champions winners, however, it seems every single team can go happy after a fun and exciting tournament.
For more content: