Sometimes, we could use a little reminder of how much we're using our money for those beautiful skins.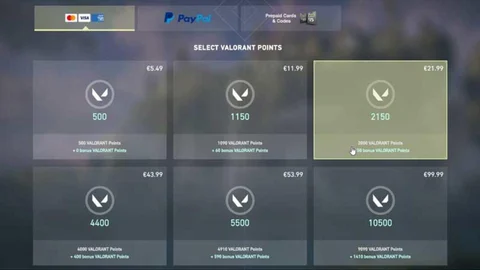 There is this certain temptation that comes to you whenever a new skin bundle is introduced in Valorant. The free-to-play hero shooter's plethora of weapon skins are not just fanciful and gorgeous; they are also capable of being upgraded with distinct animations and visual effects that would make anyone's jaw drop in awe!
If you've lost track of how much money you've spent burning your wallet, then we're here to guide you on the easiest way to check your Valorant item-spending habits right now!

How Much Have You Spent for Valorant?
Getting on to the meaty part, there are only two (2) ways for you to determine the exact amount of your in-game spending for Valorant, and they are:
Manually track your purchases through emails and receipts (what a chore)
Monitor it from your Riot Games' account directly
We can swiftly see which one is the most ideal among the two! If you wish to check your spending by visiting your game account, here's how to do that:
Log into your Valorant account.
At the main screen, select the Support tab and click on another Support option.
Redirected to the official Riot Games 'Support' page, you will be prompted to press the "Log In" option in the middle of the screen.
Press the "Log In" option.
Press Get My Purchase History and your total money spent will be displayed in all its glory!
Are you surprised by your spending habits? Let us known on our social media profiles like Instagram and Twitter!