The offseason is finally here, and we already have a couple of events to spice the scene up. The Predator League is starting and here's all you need to know about it.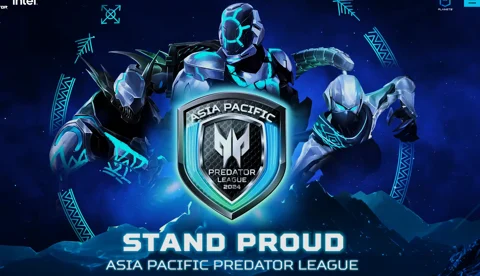 We are days apart from the start of one of the first off-season events, and this one will be a Thailand national qualifier for the APAC League 2023.
Predator League Thailand 2024: Details & Schedule
The Tournament will be hosted online for the Group Stage and Quarterfinals, and offline for the Semis & Grand Finals. It's scheduled to start on the 21st of September, and for now, only the invited teams are revealed. The group stage will be the first one to go live, and it will feature 4 groups of 64 teams in a single-elim bracket.
This group stage can be counted somewhat as an Open Qualifier if we were to judge by the number of teams it's scheduled to have in it. The Playoffs will start 2 days later and will go on until October 8th. In the Playoffs which can be counted as "Closed Qualifiers", we will have 4 group stage teams & 4 invited ones. The playoffs will feature a single-elimination bracket, and all of the games except for the GF will be Bo3, and the Grand Finals will be Bo5 as usual.
Predator League Thailand 2024: Participating Teams
In the table below you can see the teams that are invited, and below them the teams that have gone through the group stage.
| | |
| --- | --- |
| INVITED | |
| FULL SENSE | Leviathan; PTC; killua; JohnOlsen; LAMMYSNAX |
| Attack All Around | ChAlalala; Potter; Basbabe; Raigard; Niffy |
| XERXIA | aLerT; ROLEX; LBY; siraphop; xZe |
| Made In Thailand | AloNeFillz; Kongared; Kadoom; Kntz; Seph1roth |
| Group Stage Winners | |
| Team NKT | qqGOD; JAIGRAYRAY; Teerapong; Laz; SoCoolSoDa |
| Aricat Esport | DELP; MJM; Scarlett; ZRIP; LAVA |
| KK KAZUKI | Fairy Tale; FonTuz; harddora; MERjie; VADE |
| Sdoddies | 5 M; drus9; ikaRIS; jazper; P r |
The most known team here is obviously XERXIA, and they are the main favorites to qualify for the APAC Predator league from the Thai qualifiers. The prize pool for this tournament is ฿250,000, which roughly translates to $6,991. The APAC Predator League is a Pacific league of teams from SEA and will have a much bigger prize pool than the ones in its qualifiers.
Predator League Thailand 2024: Schedule
We are amidst the final days of the Thailand Predator League, and we will soon have our Grand Finalists. Here's what's the schedule like for the last couple of games:
Semifinals
TEAM NKT vs XERXIA - October 7th
FULL SENSE vs Made in Thailand - October 7th
Grand Finals
Both the Semifinal and Grand Final will be played offline in the Siamscape in Bangkok.

For more content: