The 2023 season has come to an end, and we already have the International Champion. Here's everything that you missed and should know about the most prestigious event in Valorant.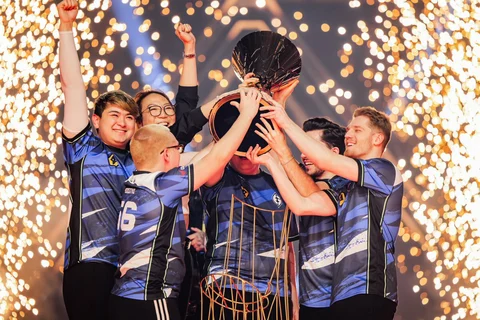 The Kia Forum hosted some of the best-ever Valorant offline games. Evil Geniuses delivered a fairy-tale-like story in their championship run and got the attention of everyone.
Evil Geniuses Win Valorant Champions 2023
There's a lot to be spoken of about this team, and if we start it would take hours to end it. They've broken records, left people speechless but also tilted the enemies with their fierce trash-talking skills. Evil Geniuses were born to win this, and they've just happened to write their own story about it.
Their season started very late, as they just so happened to play so well in this event. The first notable achievement was their 3rd place finish at VCT 2023 Americas league where they fell short 1-3 to NRG to go for the first place hunt. Their next appearance which was their first international one was Masters Tokyo, where they surprised everyone, but not Fnatic, and lost in the finals 3-0.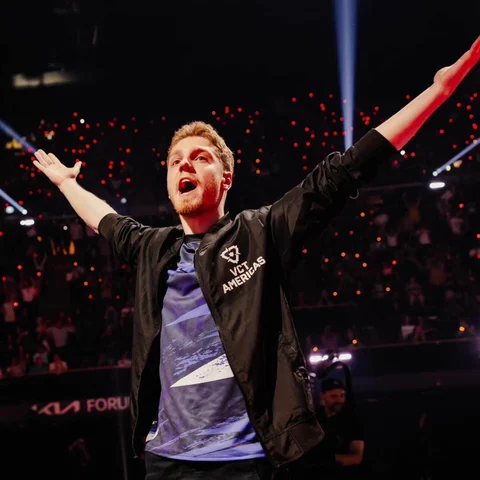 Evil Geniuses Championship Run In Los Angeles
Playing at homecourt sure had some advantages, but screaming USA, USA won't be enough to win against such big teams. Their Championship run started in the group stage where they stomped both FPX & FUT and finished 1st in their group.
Next up they had Kang Kang & his EDG squad to go up against and after three maps they managed to go past them to later meet DRX. The Koreans were no match for the buffy boys as they couldn't do much and lost 2-0 in the UB Semis. Their next game was their first lost series so far, and it was versus the runner-ups - PRX.
WELCOME TO THE VILLAIN ERA OF VALORANT.

WE ARE YOUR 2023 VCT CHAMPIONS! pic.twitter.com/aeZFLdEIi6

— Evil Geniuses (@EvilGeniuses) August 26, 2023
Evil Geniuses took the Villain role in this event, and played through it. They managed to out trash talk everyone and put their money where their mouth is. Their first loss game made a lot of people smile as everyone was rooting against the villains of LA.
In a dramatic 3-2 win over LOUD in what was one of the best series so far, Evil Geniuses got their revenge match-up against PRX in the Grand Finals of Champions 2023. The Villains won 3-1, and as every revenge game, they didn't let PRX breathe for a second in all of the rounds.
Valorant Champions 2023: Final Standings
These are the final standings and the prize money they won:
| | | |
| --- | --- | --- |
| Place | Team | Prize Money |
| 1st | Evil Geniuses | $1,000,000 |
| 2nd | Paper Rex | $400,000 |
| 3rd | LOUD | $250,000 |
| 4th | Fnatic | $130,000 |
| 5-6th | DRX | $85,000 |
| 5-6th | EDward Gaming | $85,000 |
| 7-8th | Bilibili Gaming | $50,000 |
| 7-8th | FUT Esports | $50,000 |
| 9-12th | NRG | $30,000 |
| 9-12th | Giants | $30,000 |
| 9-12th | T1 | $30,000 |
| 9-12th | NaVi | $30,000 |
| 13-16th | ZETA DIVISION | $20,000 |
| 13-16th | KRÜ Esports | $20,000 |
| 13-16th | FPX | $20,000 |
| 13-16th | Team Liquid | $20,000 |

For more content: