Want the chance to collaborate with the Valorant Premium Content Team and see your work immortalized in a Gun Buddy? Your time is now!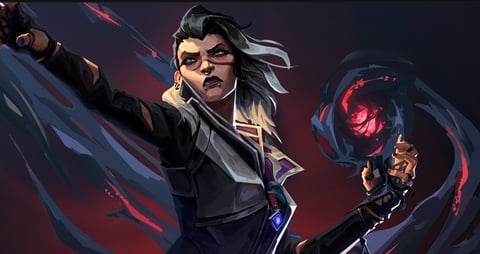 That's right, Riot Games will allow those talented artists within the Valorant community to become a part of their dev team even if only for a moment thanks to a recent partnership announced alongside Webtoon.
In case you didn't know, Webtoon is a platform designed for creators to show their original comics. This time, Riot Games is tasking those interested in participating in creating a comic based on the Fade reveal trailer and The Sting in-game audio logs.

Why? Well, what better way to celebrate that Valorant Champions is being held in Turkey, Fade's home country.
How To Enter Valorant x Webtoon Contest
Starting on August 23 and until September 18, you'll be able to submit a comic of no more than 20 panels or a fan-art with your interpretation of The Sting in Istanbul. In total 10 winners will be selected, four Grand Prize ones, a People's Choice winner, and five additional ones.
The winners will be selected by a panel selected by Riot Games or Webtoon. Naturally, as the name implies, the People's Choice Winner will be elected via a fan vote. Winners will be decided between September 19 and 29.
Valorant x Webtoon Prizes
Grand Prize winners and the People's Choice winner will receive a one-hour virtual brainstorming session with the Valorant Premium Content team, with the ability to discuss ideas for a Gun Buddy to feature in a Battle Pass.

All 10 Winners will be featured on Webtoon and Valorant official social channels.
For more content: