Alex "Dsylexic" Luong and Jennifer "nabiichu" Choe can kiss their pro player aspirations goodbye after Riot handed a crushing sentence to both.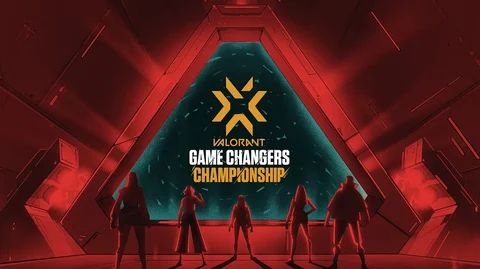 Riot isn't messing around when it comes to players violating their official competitive rules, banning Alex "Dsylexic" Luong and Jennifer "nabiichu" Choe for eight and five years from any Riot-sanctioned event after breaking the gender eligibility requirements and using third-party software to cheat in a VCT Game Changers match.
The incident happened when EQ Cerise was due to play CLG Red in an official Game Changers match back in October. As the team needed an emergency sub, nabiichu vouched for Dsylexic, claiming they were a non-binary person to enter the event.
Dsylexic, who identifies as he/him, reached out to nabiichu, then a member of EQ Cerise, and offered to mislead officials by changing his gender-identity to one of a nonbinary player in order to play against CLG Red.
According to Riot, nabiichu "agreed and assisted Dsylexic by supporting his gender-identity as nonbinary to EQ Cerise and to Tournament Officials," making her complicit in this situation.
If that wasn't awful enough, Dsylexic was found to be using third-party software to cheat and, upon further investigation, Riot found he did so in several other competitive matches.
As a result of this, Dyslexic won't be able to compete in any Riot-sanctioned events until October 8, 2030. Nabiichu on the other hand won't have to wait that long, as she'll be able to compete on October 8, 2027.
Finally, Riot mentioned they reached out to both players for a further statement, with neither responding to the investigator's attempts.

For more content: