Rumors have been spread and Riot confirmed. The 2024 Masters will be hosted in Shanghai. Check this article to see all you need to know about it.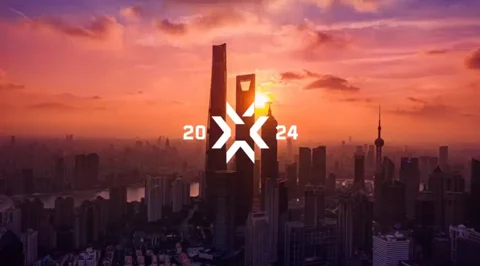 After various sources rumored about the potential Chinese Masters, Riot came out and announced that the VCT Masters event will take place in Shanghai.
VCT 2024 Masters Shanghai
After the official release of Valorant in China, it was expected that an event in the semi-near future would be hosted there. Masters Shanghai will take place "in late spring" and will feature the best teams from the three international leagues together with the top teams from the qualifiers.
The Chinese Valorant community is growing rapidly fast, and with this event, they mark an important milestone for their competitive scene. Valorant China was released on July 12th, and already they hosted their first LAN tournament which was the qualifier for Champions 2023.
.@VALORANT Masters is coming to Shanghai! Find out more about the second international event of the 2024 season! pic.twitter.com/m9osqzMI44

— VALORANT Champions Tour (@ValorantEsports) July 28, 2023
Masters Shanghai will be the second international event of the 2024 VCT, and will come after the first one which will initially kick off the Valorant competitive season. This will be the 6th VCT Masters in Valorant and will come in less than a year since VCT Masters Tokyo took place.
All VCT Masters Host Cities & Winners
These were the previous Masters, with the date and city in which they were hosted:
VCT 2021 Masters Reykjavík 24.05.2021 | Winner: Sentinels
VCT 2021 Masters Berlin 10.09.2021 | Winner: Gambit Esports
VCT 2022 Masters Reykjavík 24.04.2022 | Winner: OpTic Gaming
VCT 2022 Masters Copenhagen 10.07.2022 | Winner: FunPlus Phoenix
VCT 2023 Masters Tokyo 11.06.2023 | Winner: Fnatic
VCT 2024 Masters Shanghai TBD | Winner: TBD
Get ready to learn Chinese

— Leo Faria (@lhfaria) July 28, 2023
Where will the next International event take place after Champions 2023 in Los Angeles? Since there wasn't an event in South America, and the Valorant community is already big there we can expect to hear some rumors about it very soon.

For more content: