Want more incentive to tune into your favorite Twitch streamers? The new fanbloc.gg platform is now in its alpha stages. It'll make the platform even more interactive and rewarding.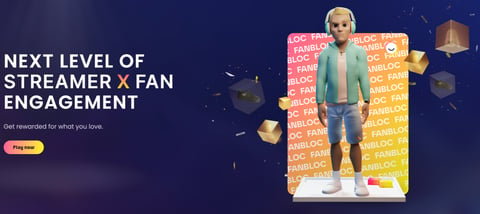 You love to see it! The Fanbloc.gg site has gone live in their alpha version. By accessing it, you can add a new layer of interactivity to your Twitch viewing experience. It's simple: you'll get rewards depending on how much time you've tuned in to Twitch streamers. This applies for both broadcasters and fans alike.
So, how does it work? First off, those that register to Fanbloc will automatically start earning points by simply tuning in to Twitch - all you have to do is log in first, of course. These points you accumulate can be used on the Fanbloc.gg website. Here, you not only will get access to regular prices via challenges, but also the ability to connect with Twitch streamers and join exclusive events, collections, and more.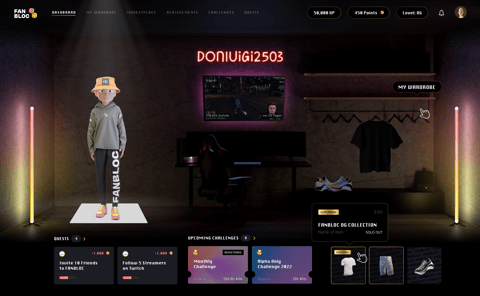 With Fanbloc, whether you're into gaming or simply into streaming culture, you'll be rewarded for simply doing what you love to do on Twitch (and maybe other social media platforms soon!). As a Fanbloc user, you'll collect Fanbloc points, which you can use on the platform.
Sounds incredible, right? But what are the actual rewards on Fanbloc, are they worth it? To put it simply, we think so! Rewards include interactions with the streamer and extra points during a certain timeframe. You get points by watching certain streamers, dropping a follow, subbing to their channels, or chilling in their chat. Pretty much what you're already used to.
On top of that, prices earned through challenges are another incentive - they include hardware (related to streaming and gaming), gift cards, money, and more. Fanbloc points do have a use, as they let you customize your very own avatar and build an online persona. It's a cross-platform system and the cosmetics could even become IRL items!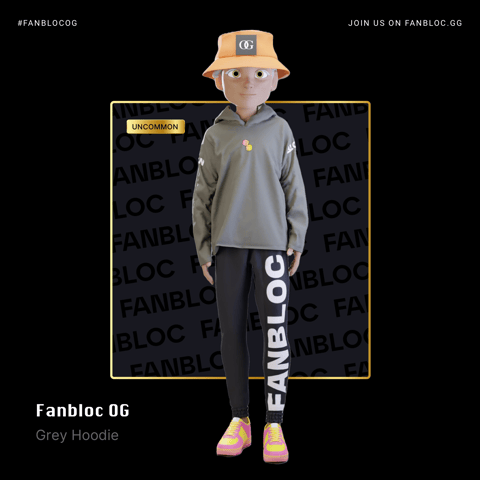 We were already allowed to take a closer look and I have to say, it's a pretty cool platform, for everybody who enjoys streaming! We are looking forward to seeing which changes will get implemented in the future, and how the platform will continue to grow and develop!
If you want to check it out for yourself, here is the link: www.fanbloc.gg