The past couple of years of Valorant esports have been hampered by the COVID-19 pandemic, with everything set to change with a new partnership program in 2023.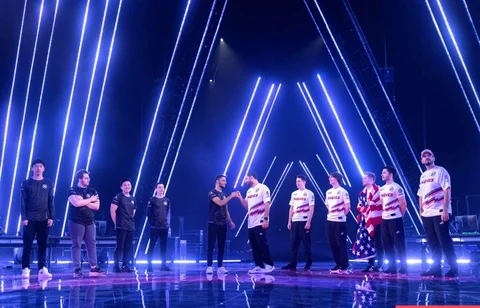 Starting next year, the Valorant Champions Tour as you know it will seize to exist. In exchange, a new pyramid system will come into play - sitting at the top, the organizations selected as "Riot partners" will compete in three international leagues covering the most important Valorant regions.
Having a sense of security, especially from a financial standpoint, is key to organizations come 2023 when the new format is set in motion. Despite Riot mentioning that domestic leagues will help propel the tier 2 scene alongside Game Changers, with teams competing in Challengers able to earn a spot in the International Leagues for 2024 and beyond, many simply don't want to deal with the uncertainty of competing at a lower level.
Some, like NYFU or Akrew have dropped their entire rosters after failing to earn a spot in the franchised league, with high-profile players like YaBoiDre opting to take a break from competitive Valorant as a result. Don't be shocked if more rosters are being dropped and players are opting to quit altogether amid this uncertainty.
Franchised Valorant Teams For 2023
Now that speculation time is over, and important household names in the esports community such as OpTic Gaming, TSM, or G2 Esports have been left out, these are the squads that will comprise the 2023 Valorant Champions Tour.
As a reminder, the three leagues will be divided by regions: North America, Latin America, and Brazil will compete in one; Europe, Russia, Turkey, and MENA will comprise another; finally, Southeast Asia, Korea, Japan, South Asia, and Oceania will play in the third one
VCT Americas:
Sentinels
Cloud9
100 Thieves
NRG
Evil Geniuses
FURIA
LOUD
MIBR
KRU Esports
Leviatán
VCT EMEA
Fnatic
Team Liquid
Team Vitality
Karmine Corp
Team Heretics
Giants
NAVI
FUT Esports
BBL Esports
KOI
VCT Pacific
ZETA DIVISION
Detonation Gaming
Gen.G
T1
DRX
Team Secret
Paper Rex
Rex Regum Qeon
Talon Esports
Global Esports
For more content: